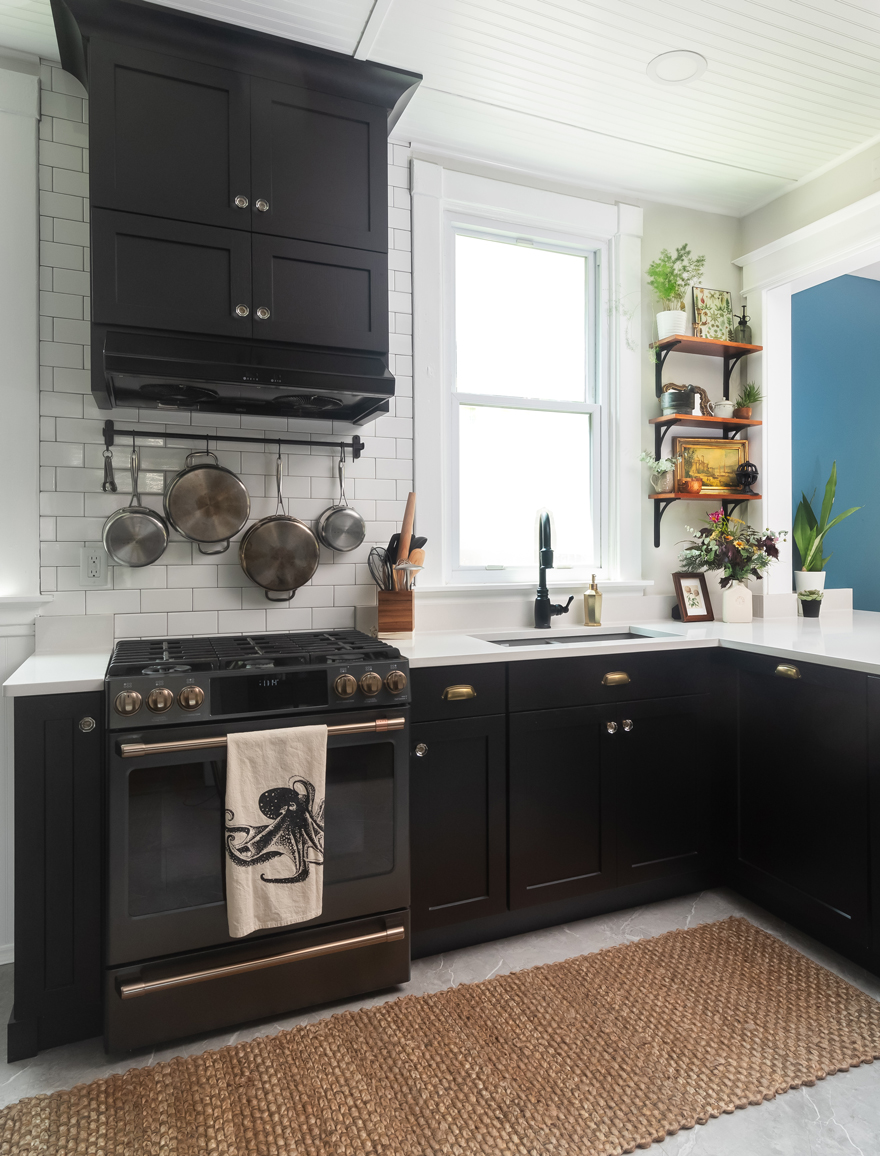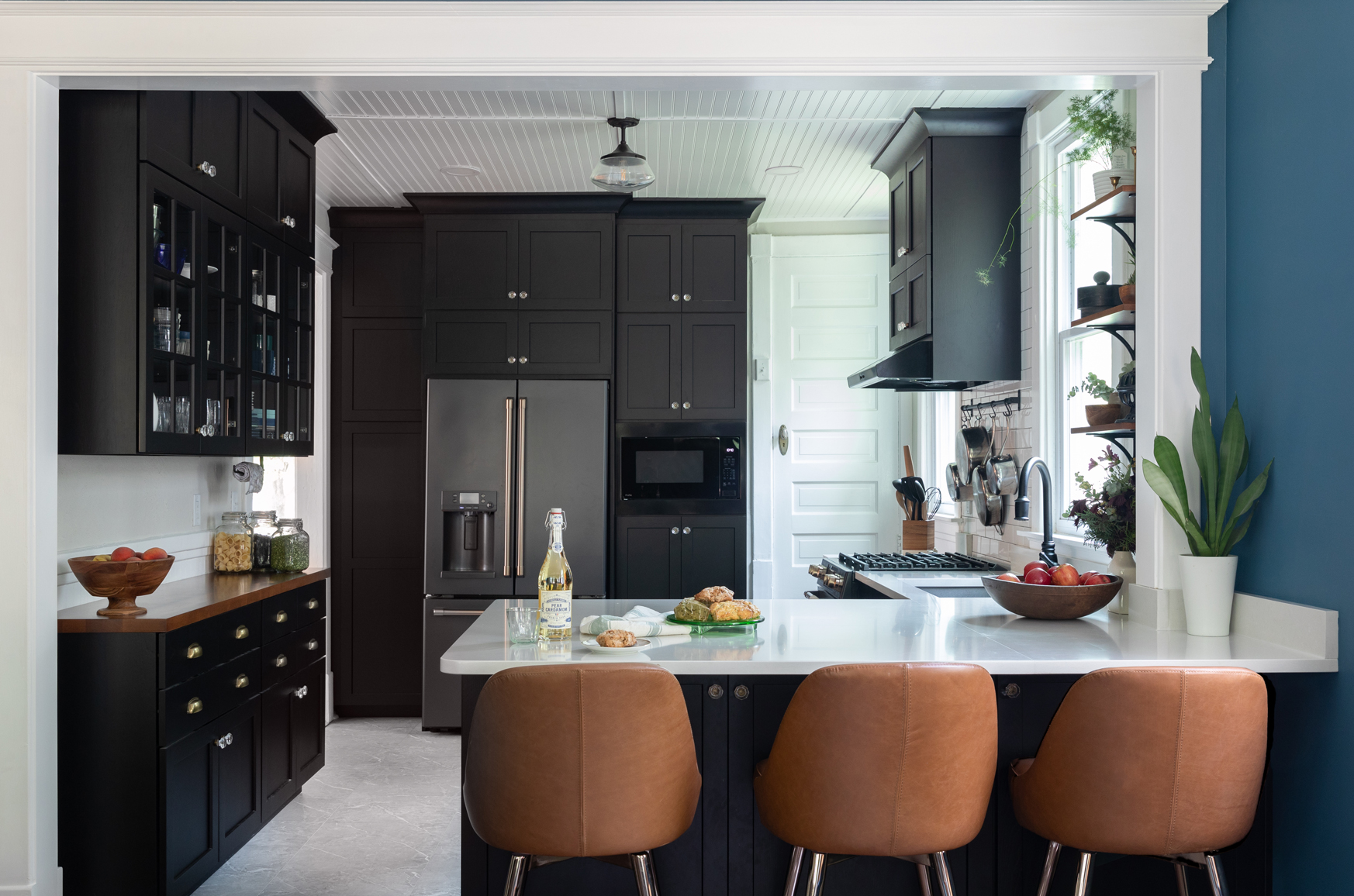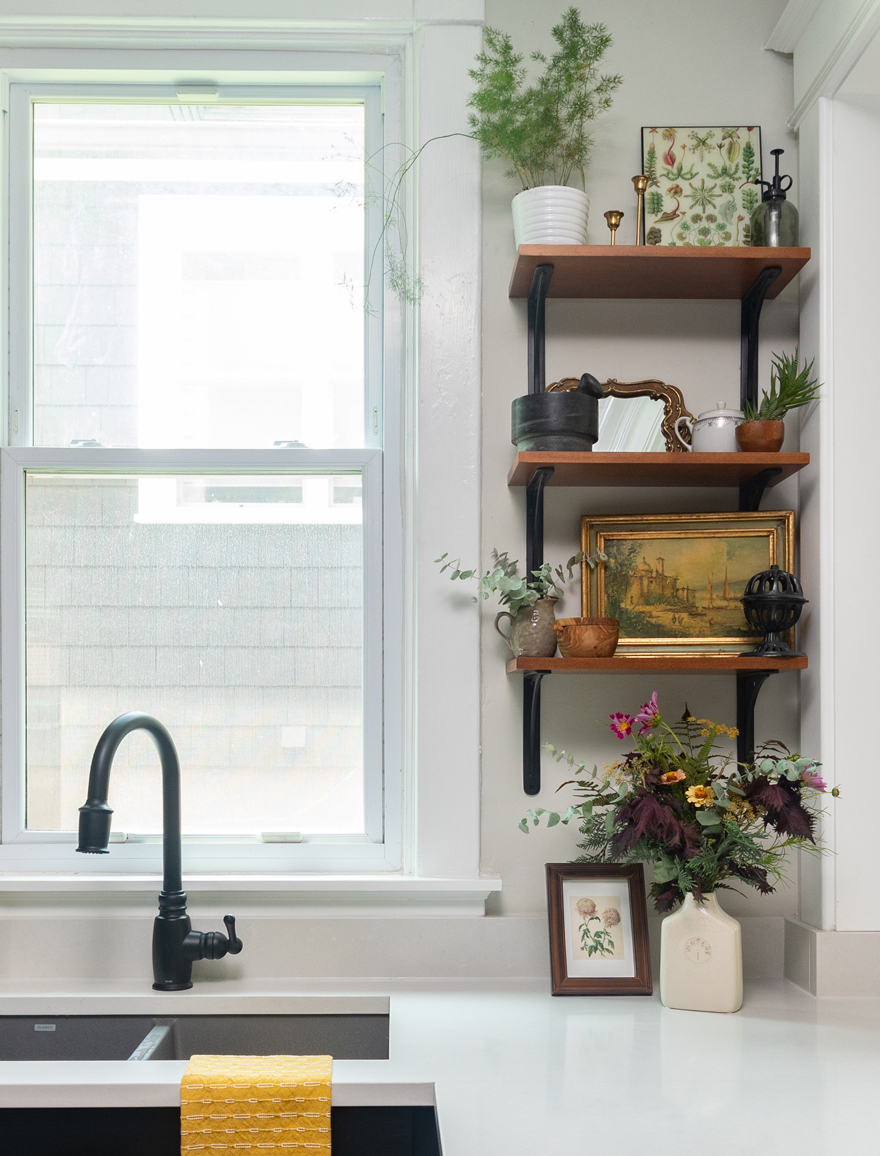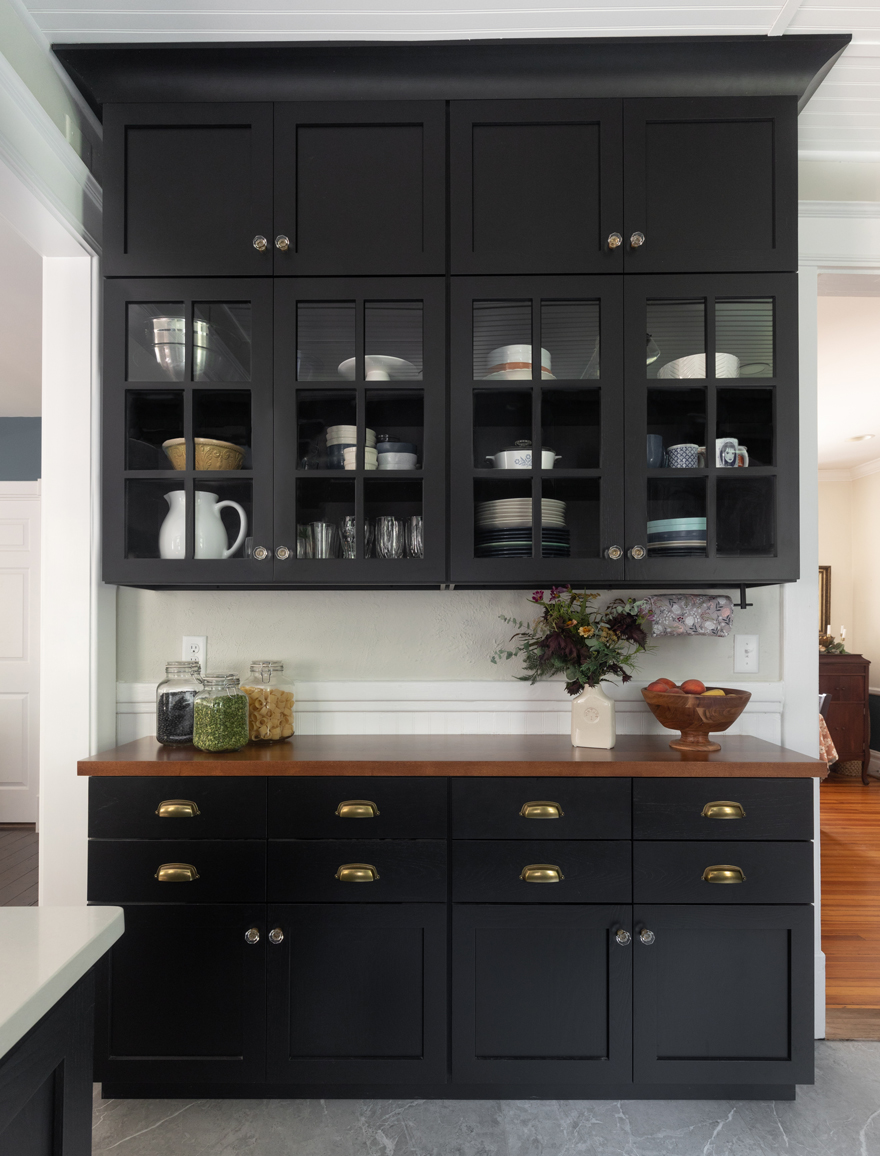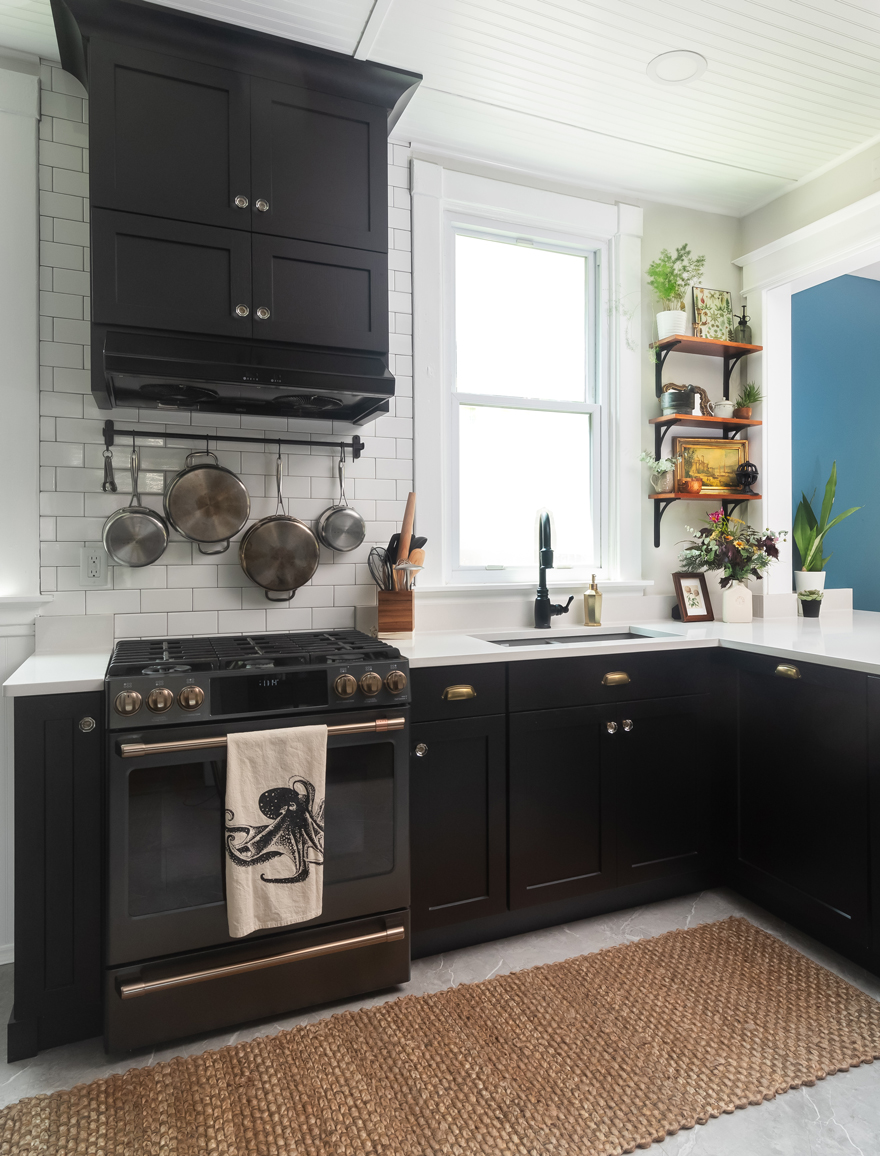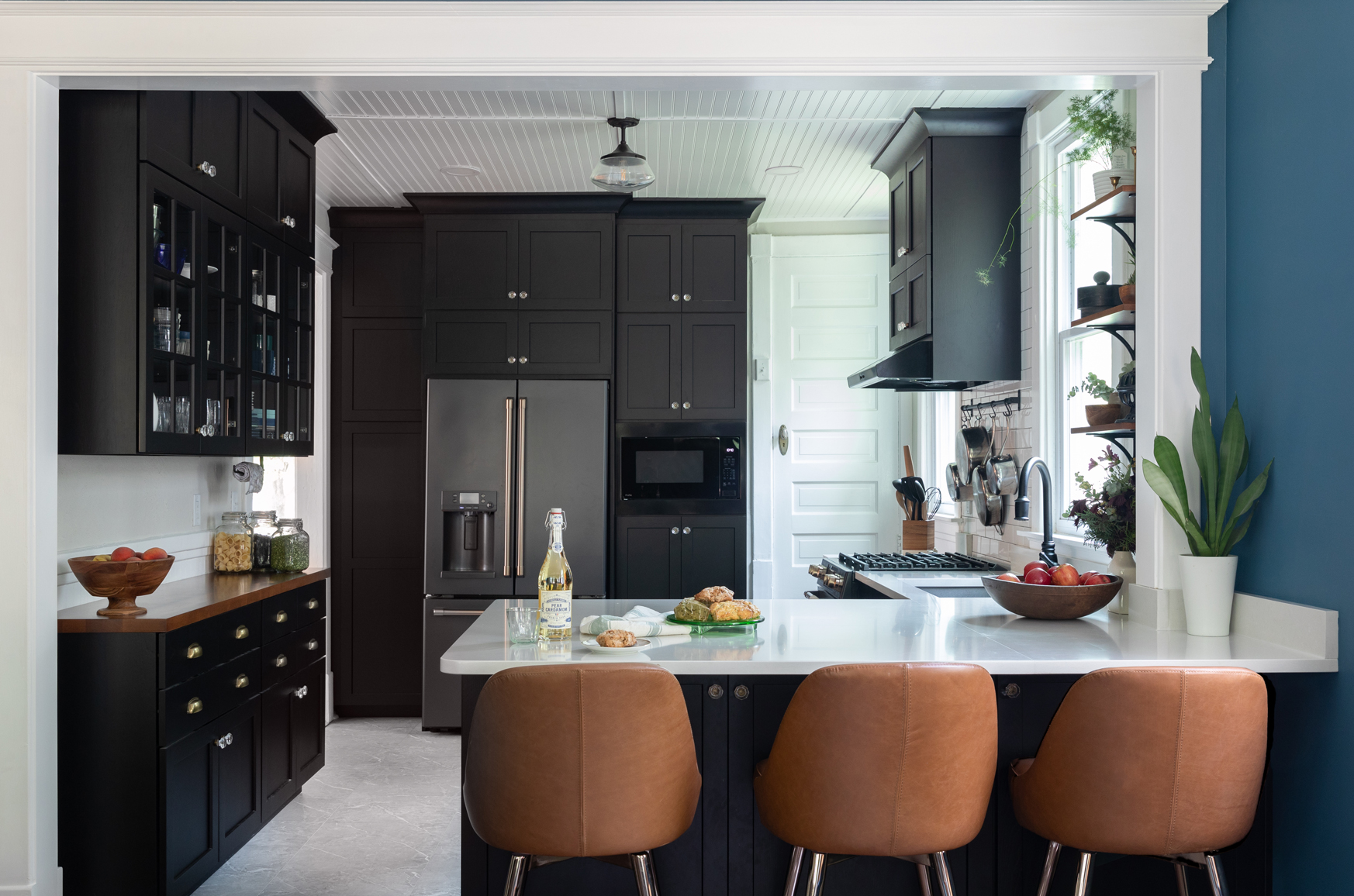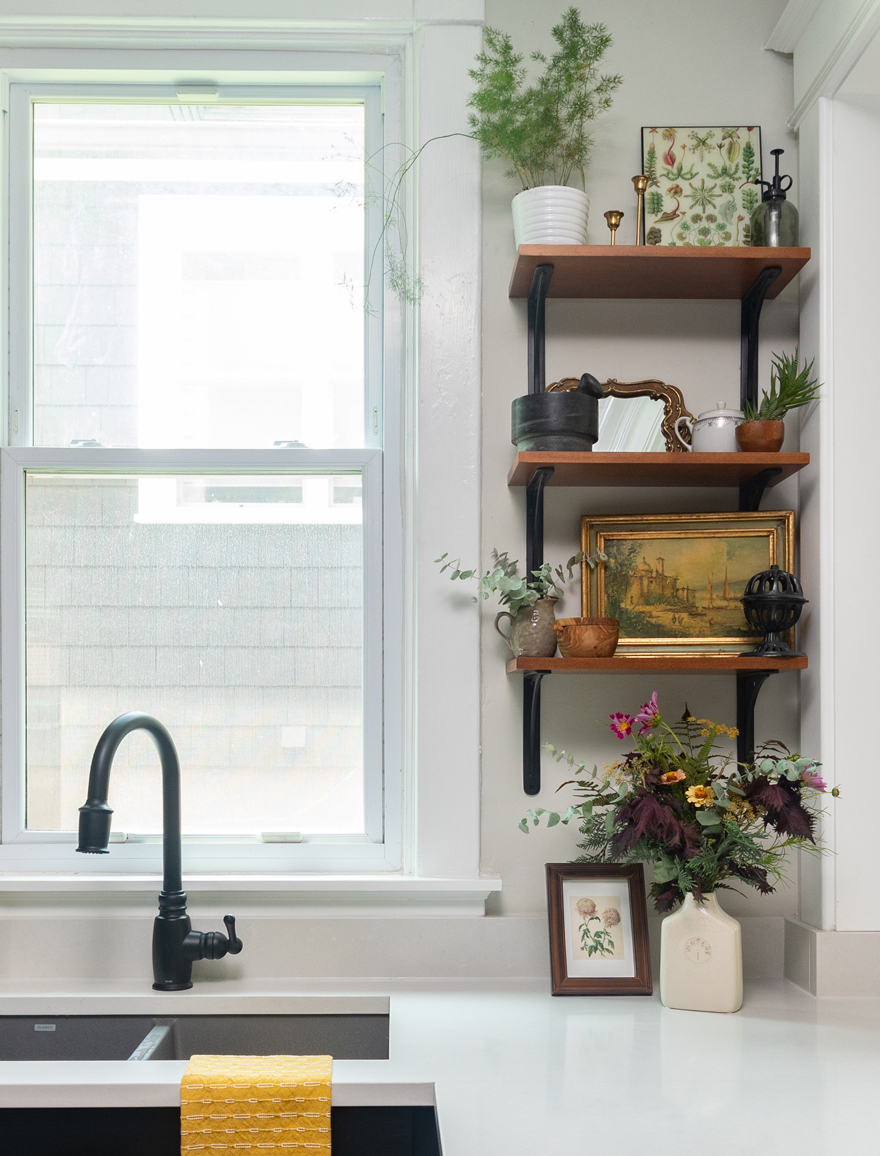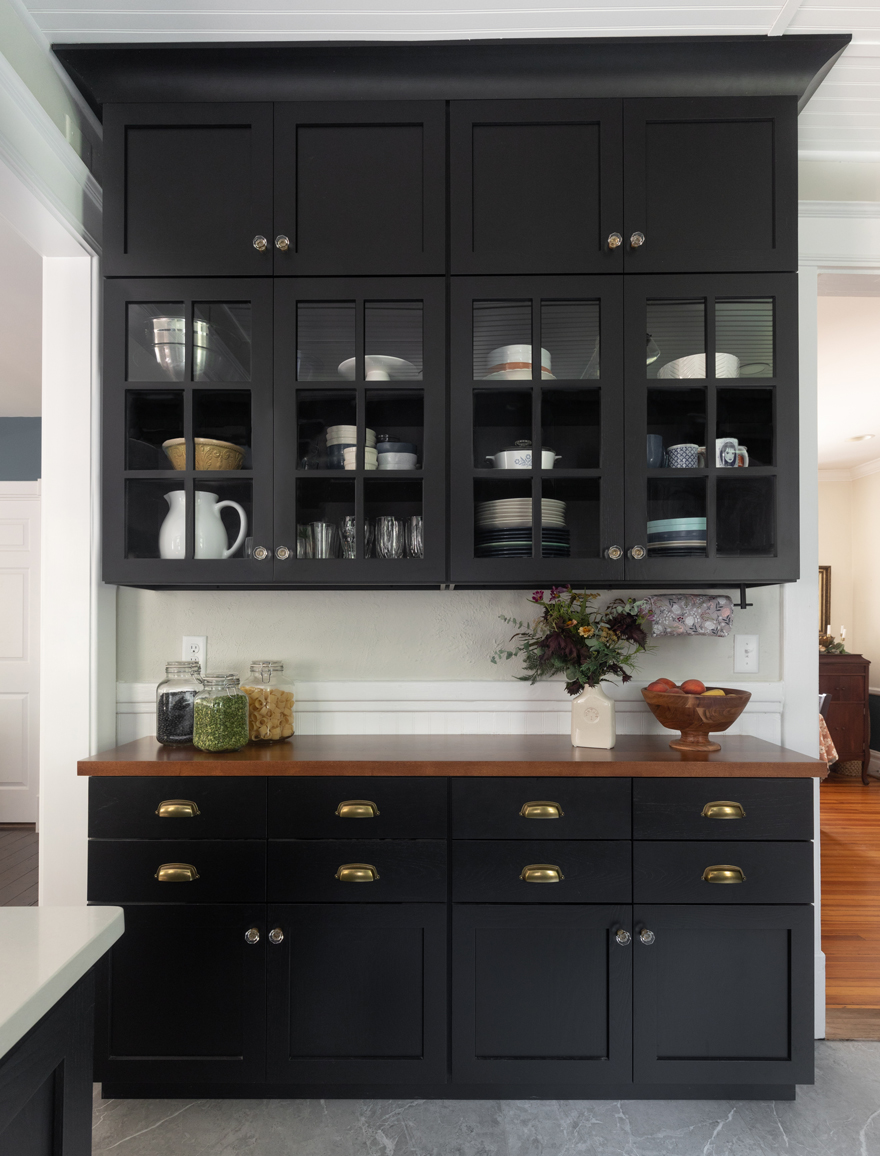 Vintage Vibe Kitchen Remodel
Our clients' kitchen was in need of an update, with numerous issues from inadequate storage to cramped traffic flow. Their vision was clear: an open, vintage-inspired space that incorporated additional counter space. We removed the dividing wall, creating a seamless flow between the kitchen and the den. The centerpiece of the design became a peninsula, offering a space for both food prep and casual seating. The vintage aesthetic was achieved through black shaker cabinets, white woodwork, crystal and brass hardware, and a white beadboard ceiling. The addition of a shallow buffet with a butcher block top and glass-fronted cabinets maximized storage without compromising on style. This updated kitchen now offers a warm, bright, and inviting space that balances modern functionality with a vintage feel.
The final project was not only beautiful but uniquely suited to our family's needs, and the process was as painless as possible. Above all, I trust Dave and his team to deliver a high quality end result.
We can read a room.
But first, we need you to be an open book. We want to hear your thoughts and ideas. We want to know what frustrations you're experiencing with your living space. Where does it fall short? What do you love about it? We want to hear about your children and family. Is your family growing, or are you downsizing? What is your lifestyle? Are you homebodies? Do you enjoy entertaining? Is your style formal or casual? While listening, we observe, imagine, and generate ideas to fix what isn't working.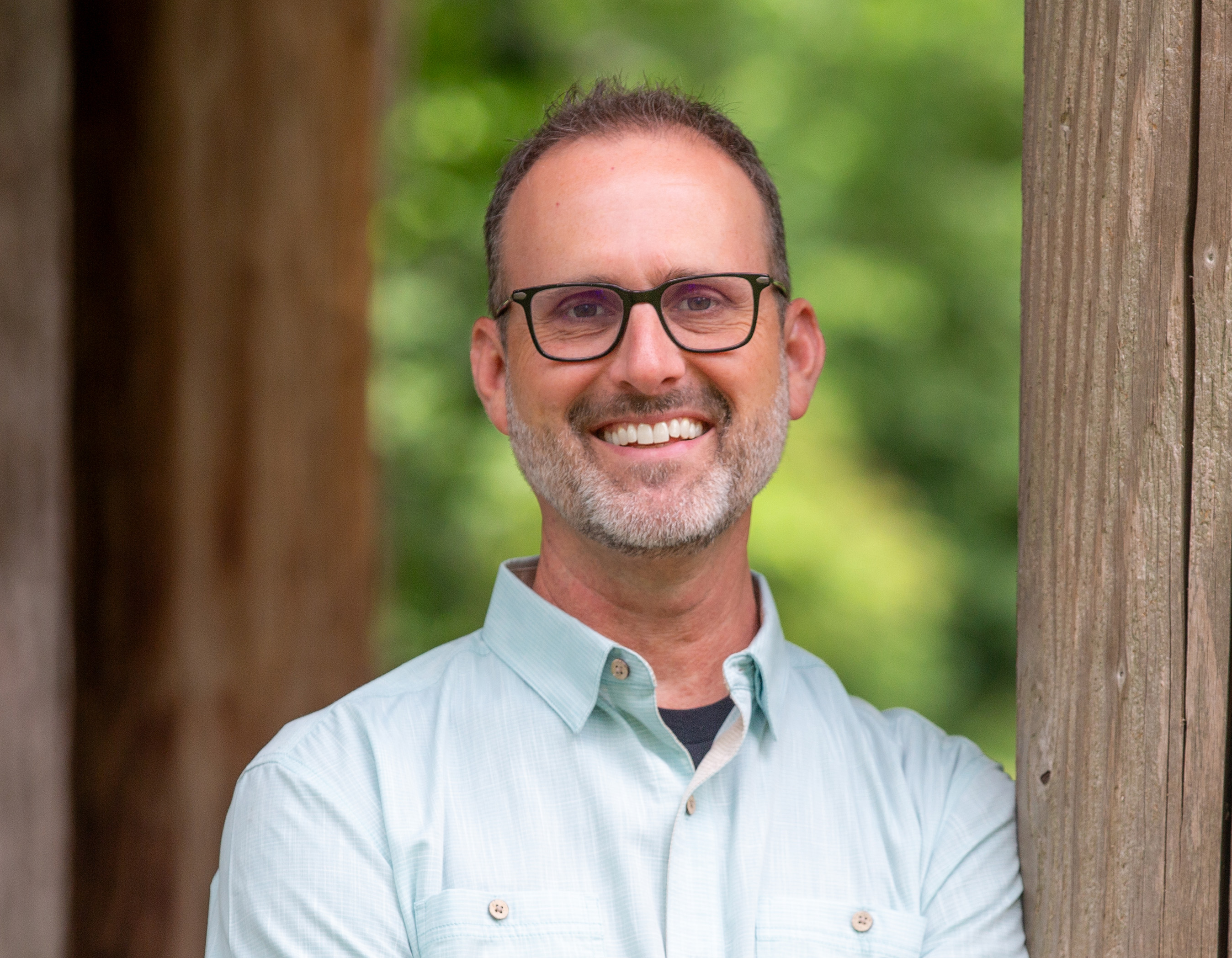 Let's make plans!