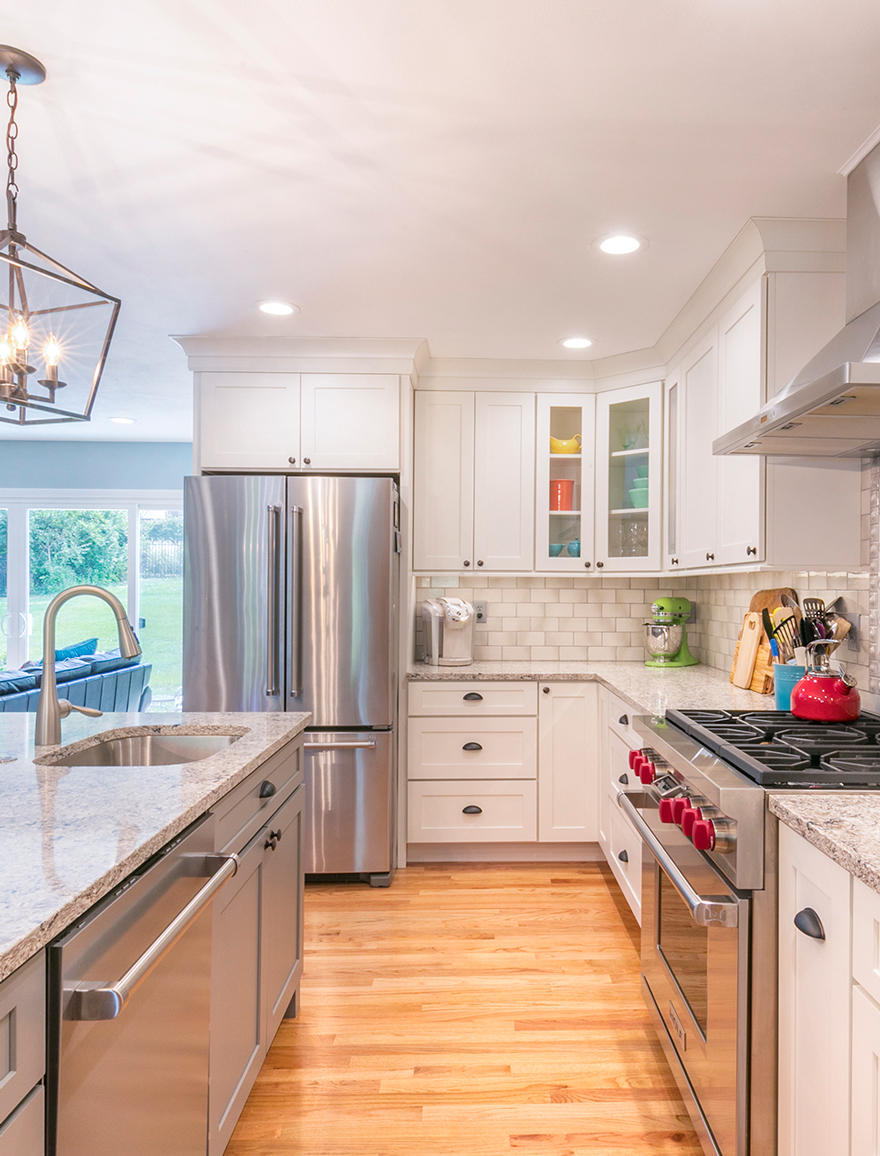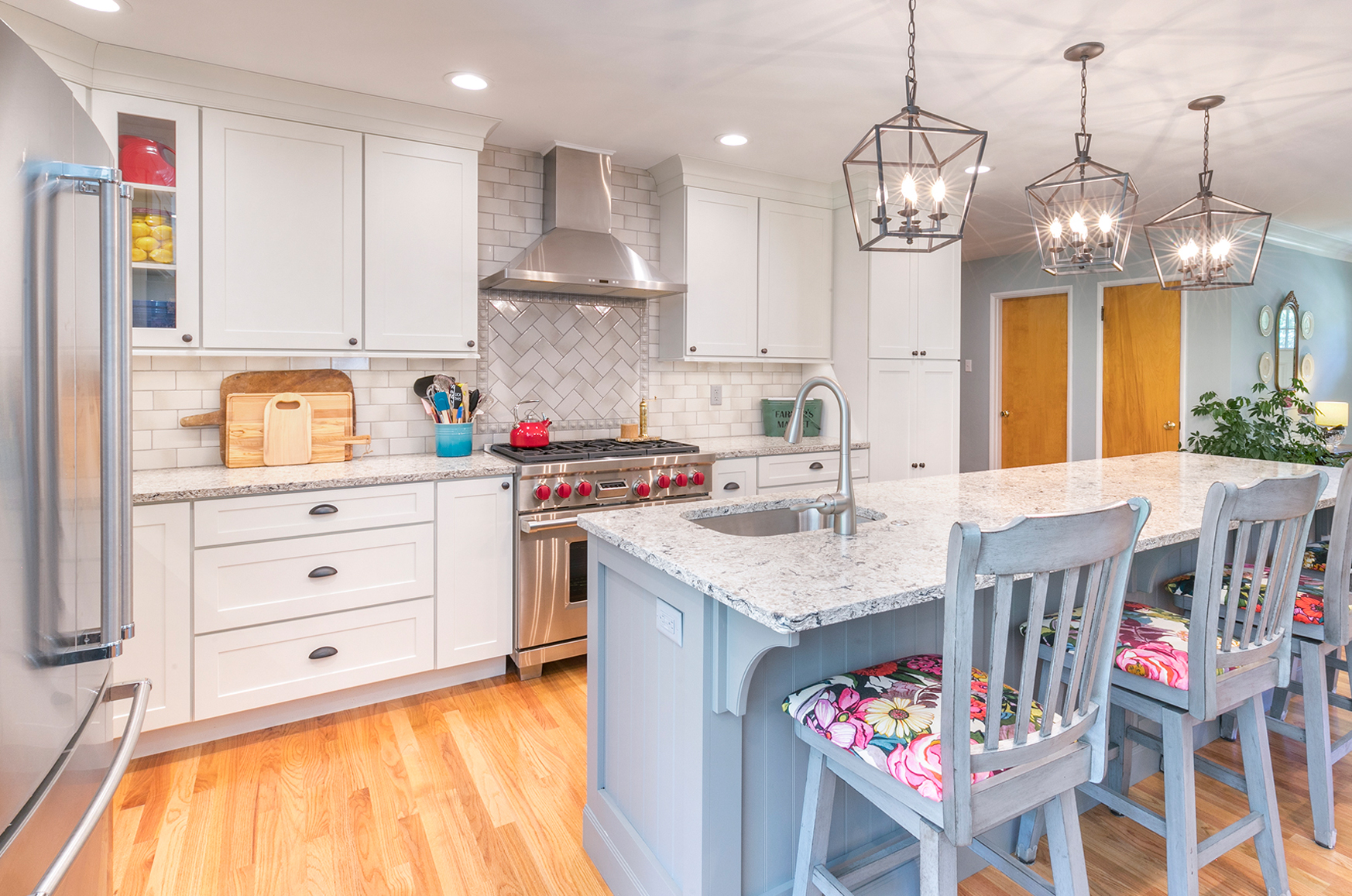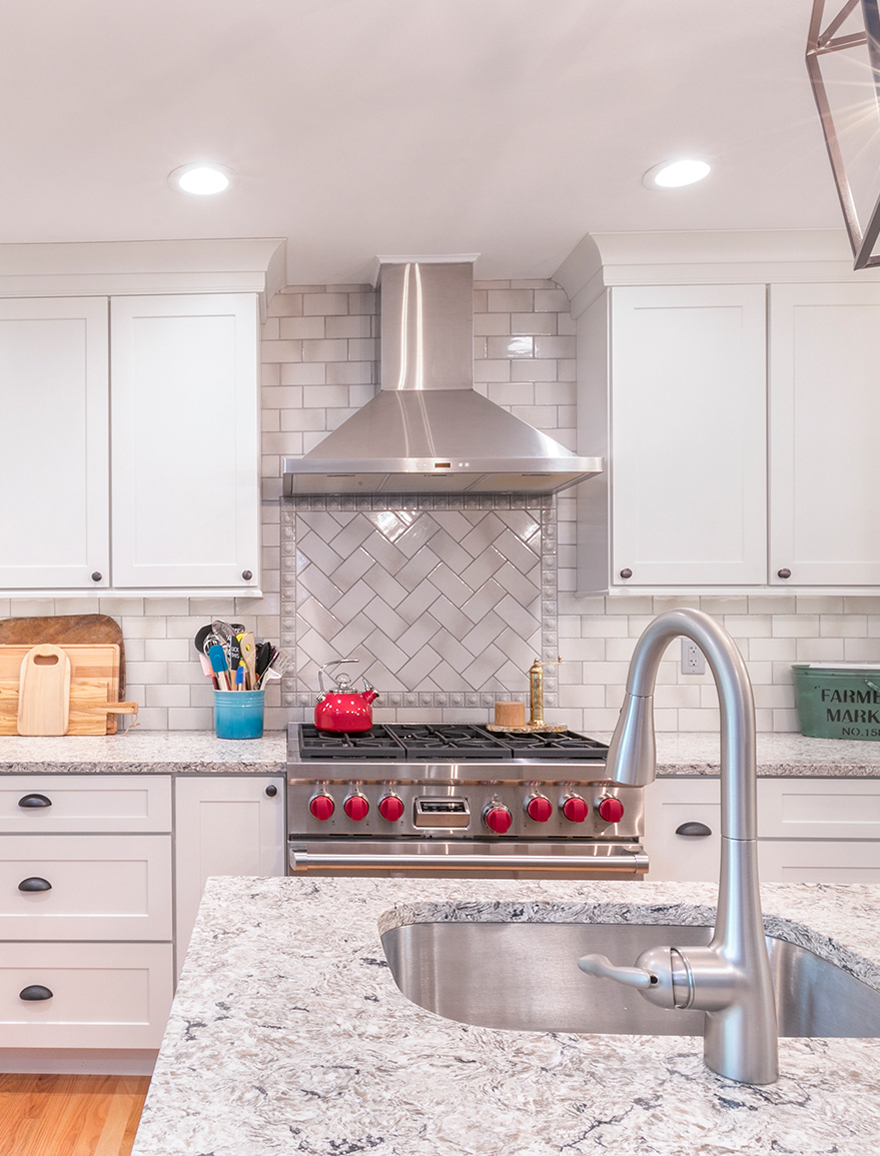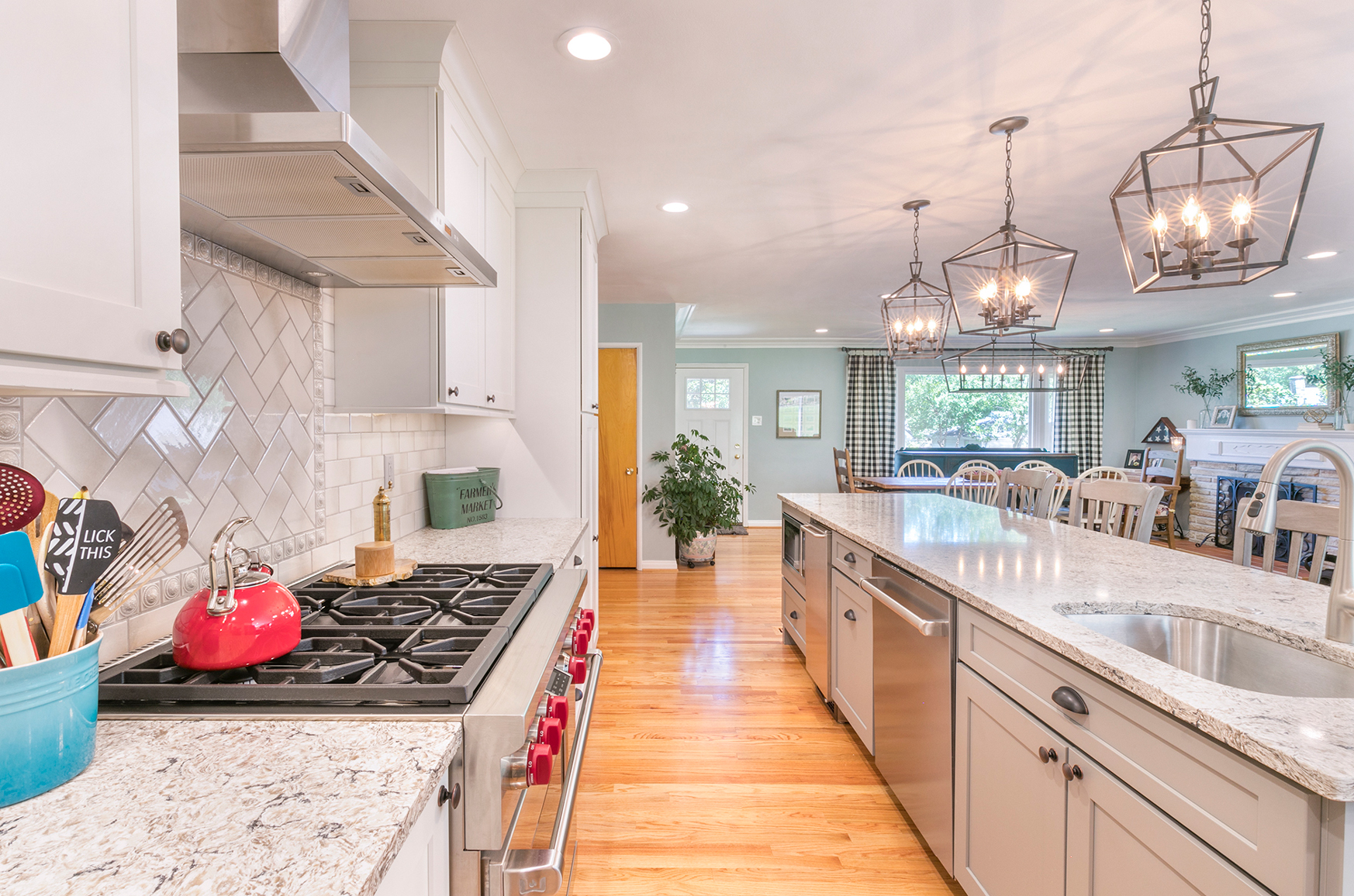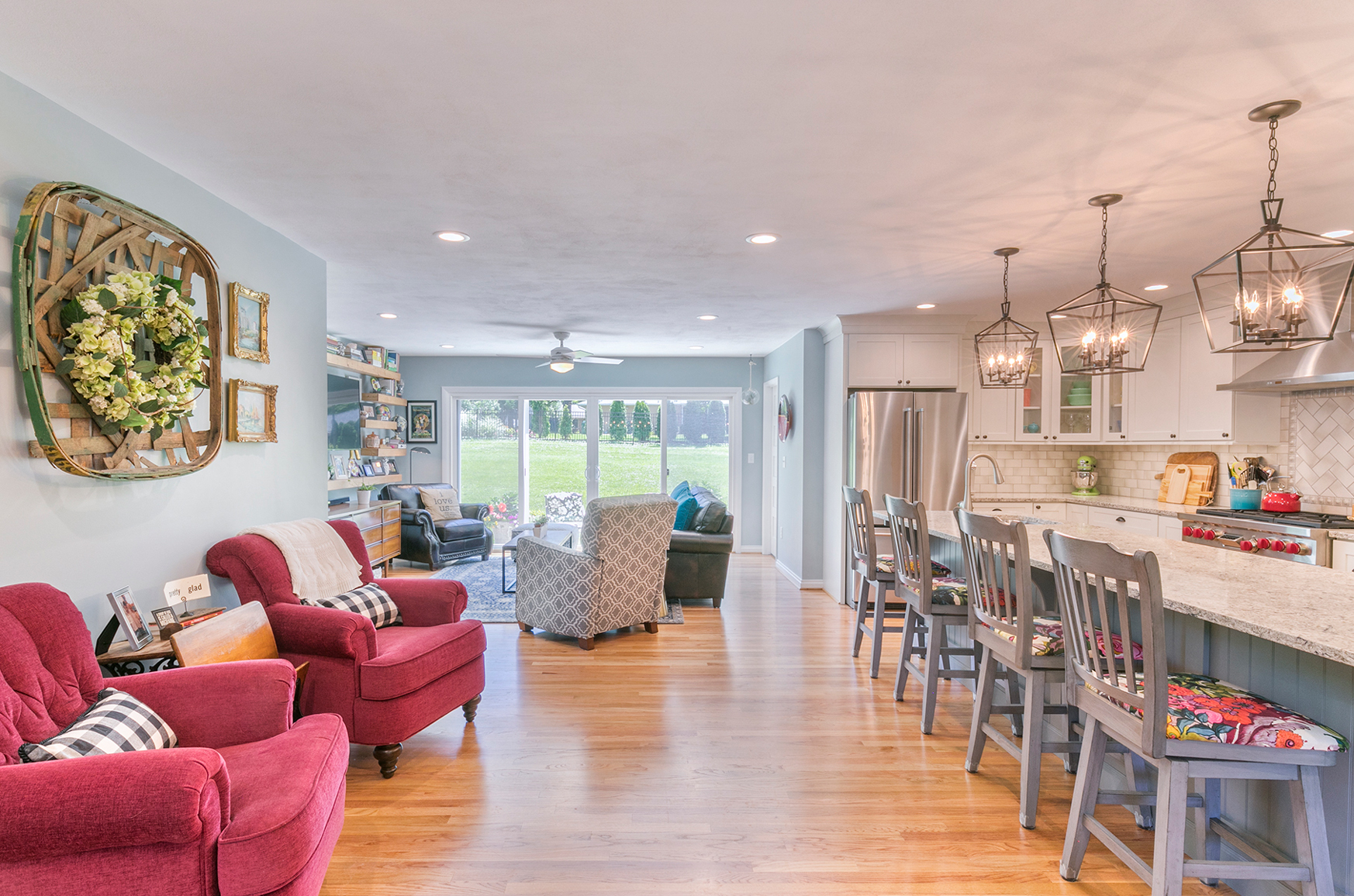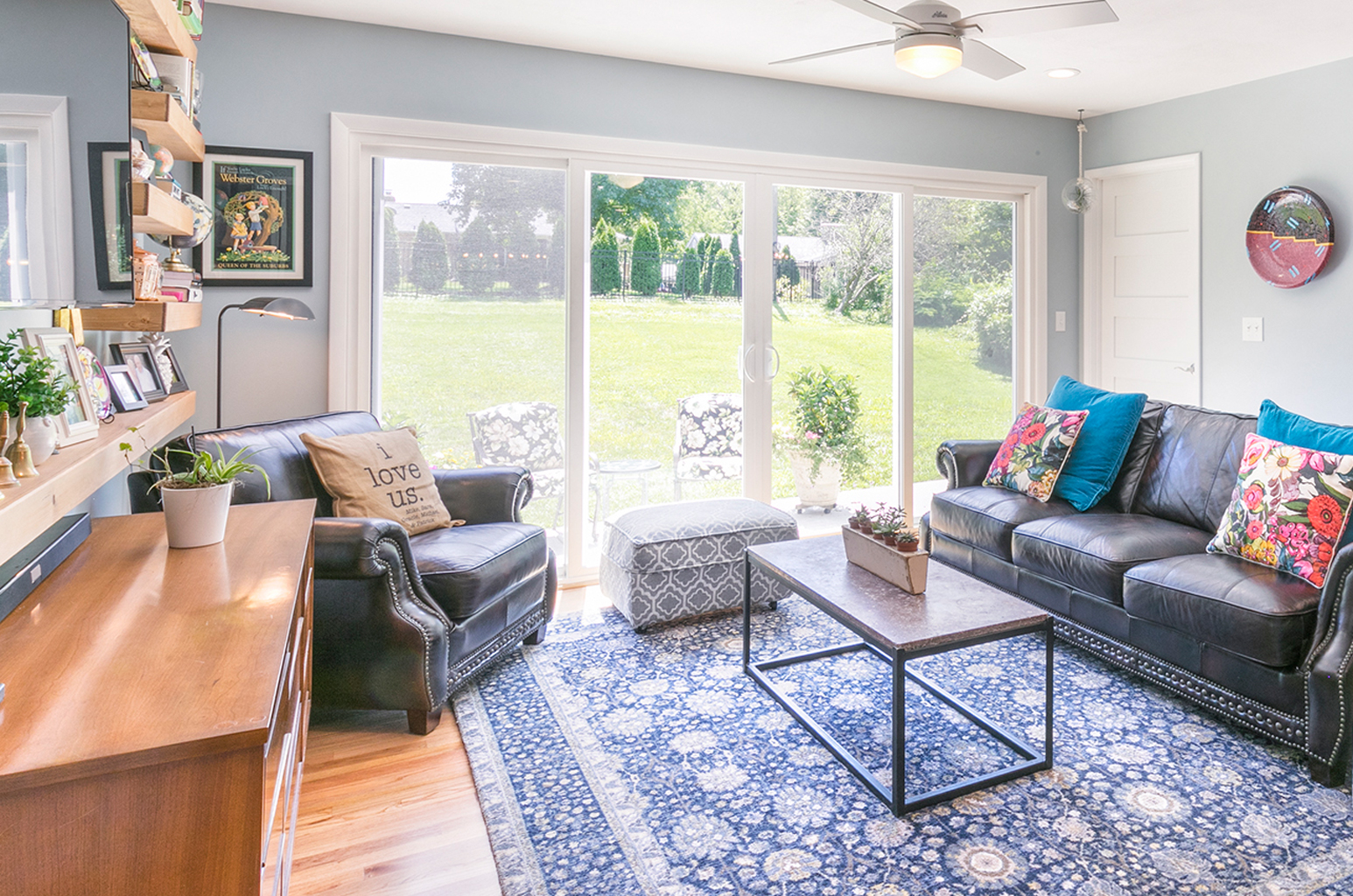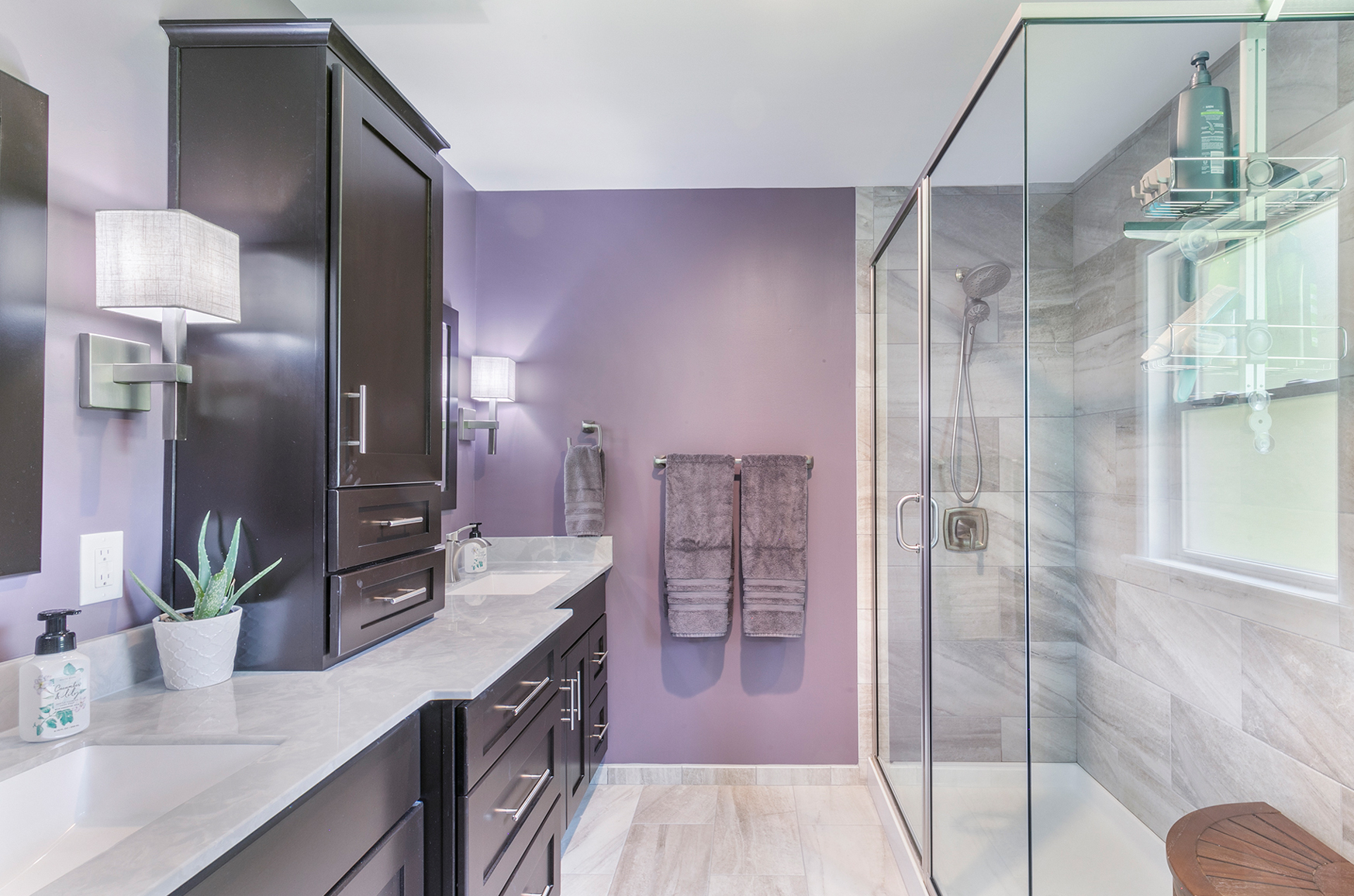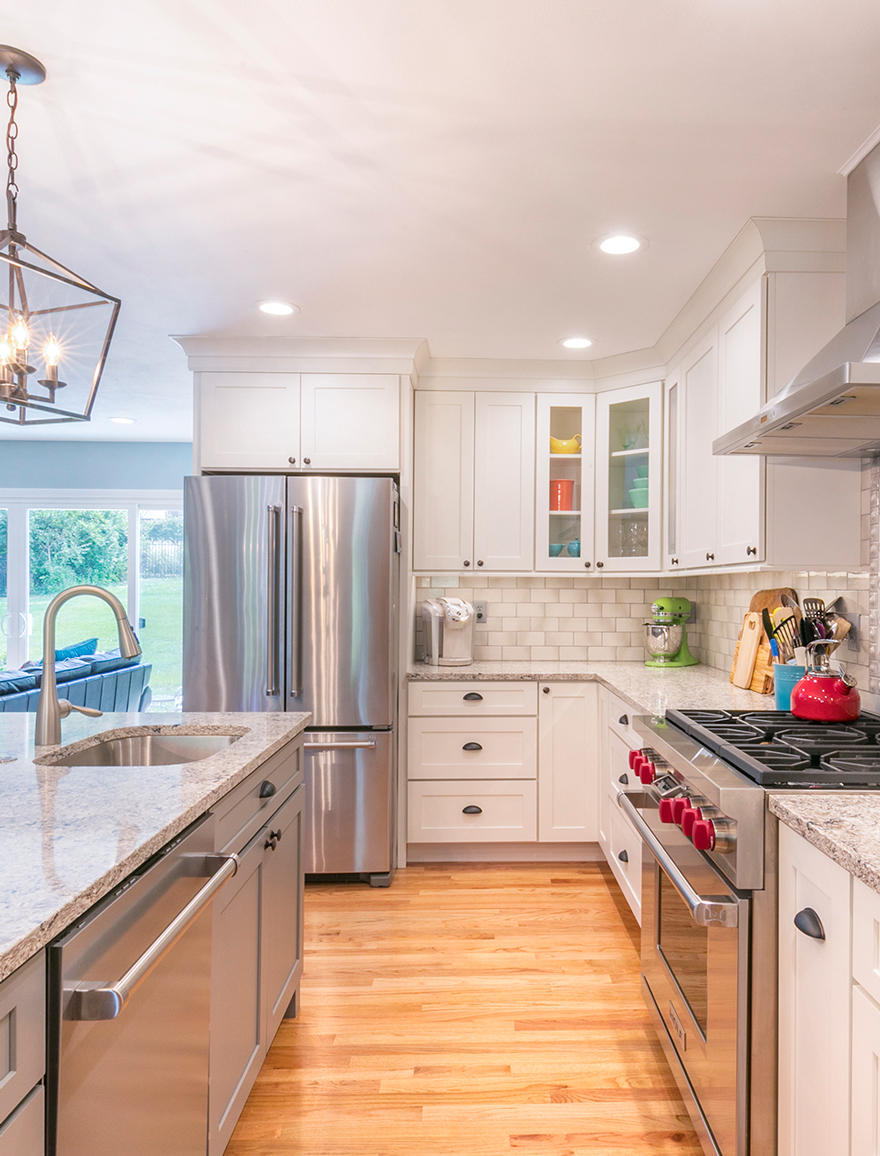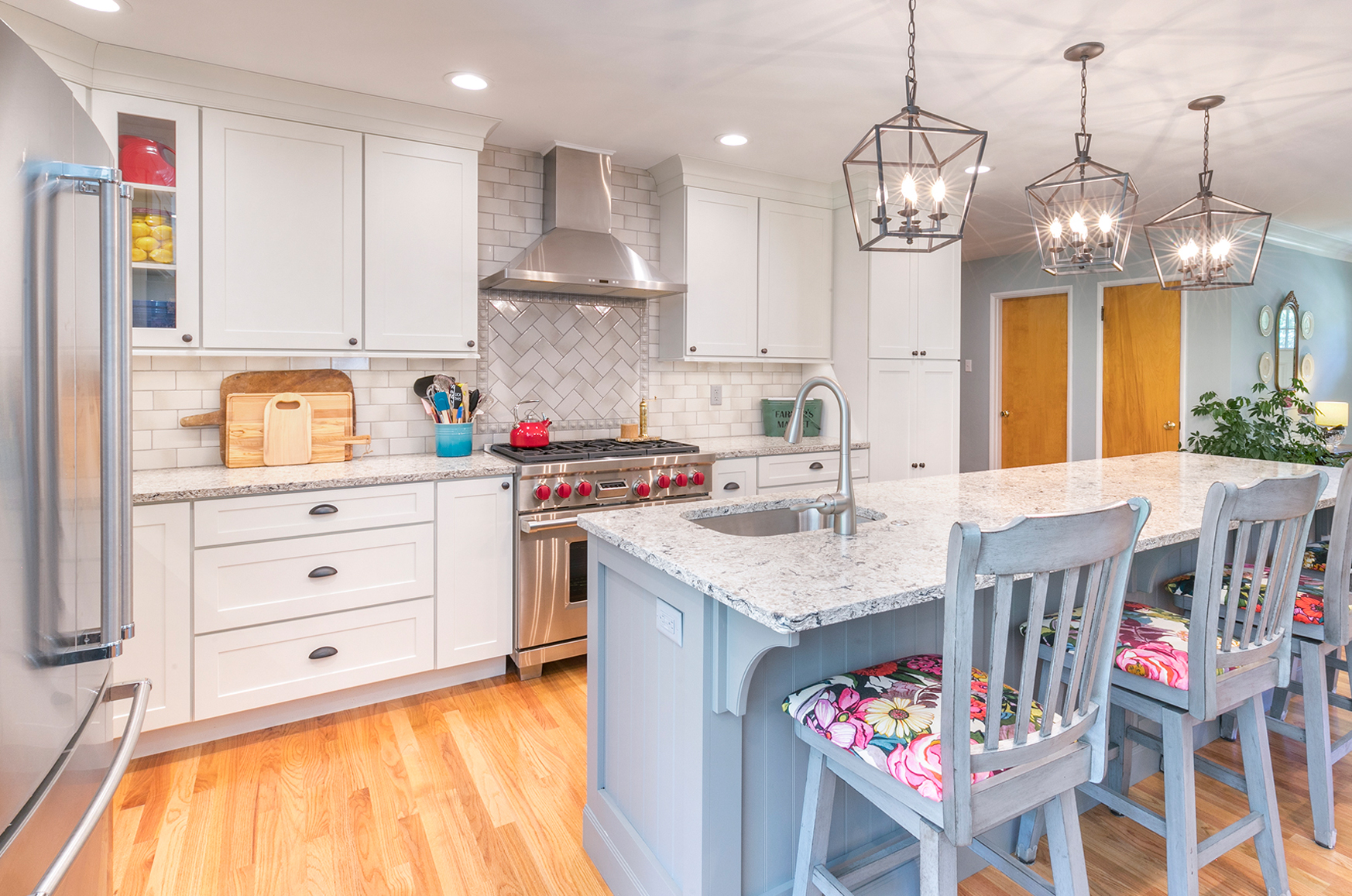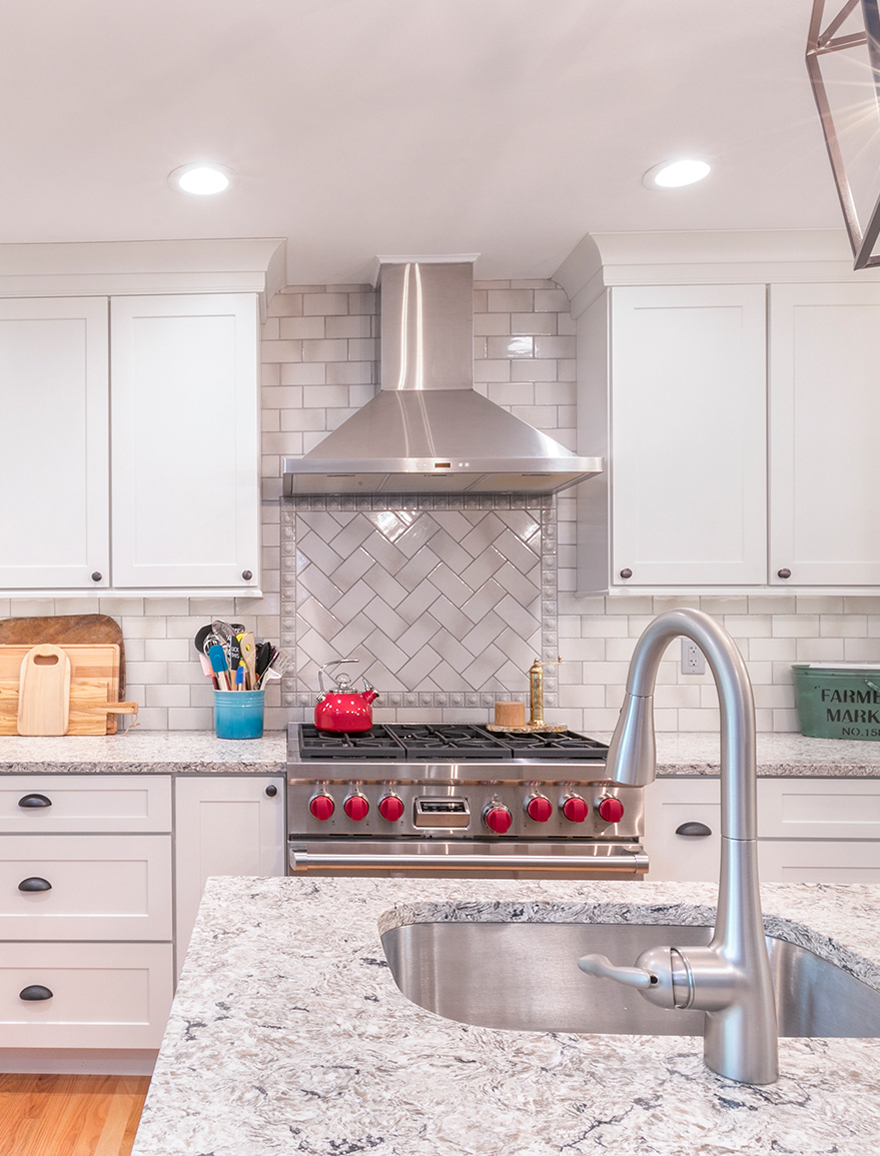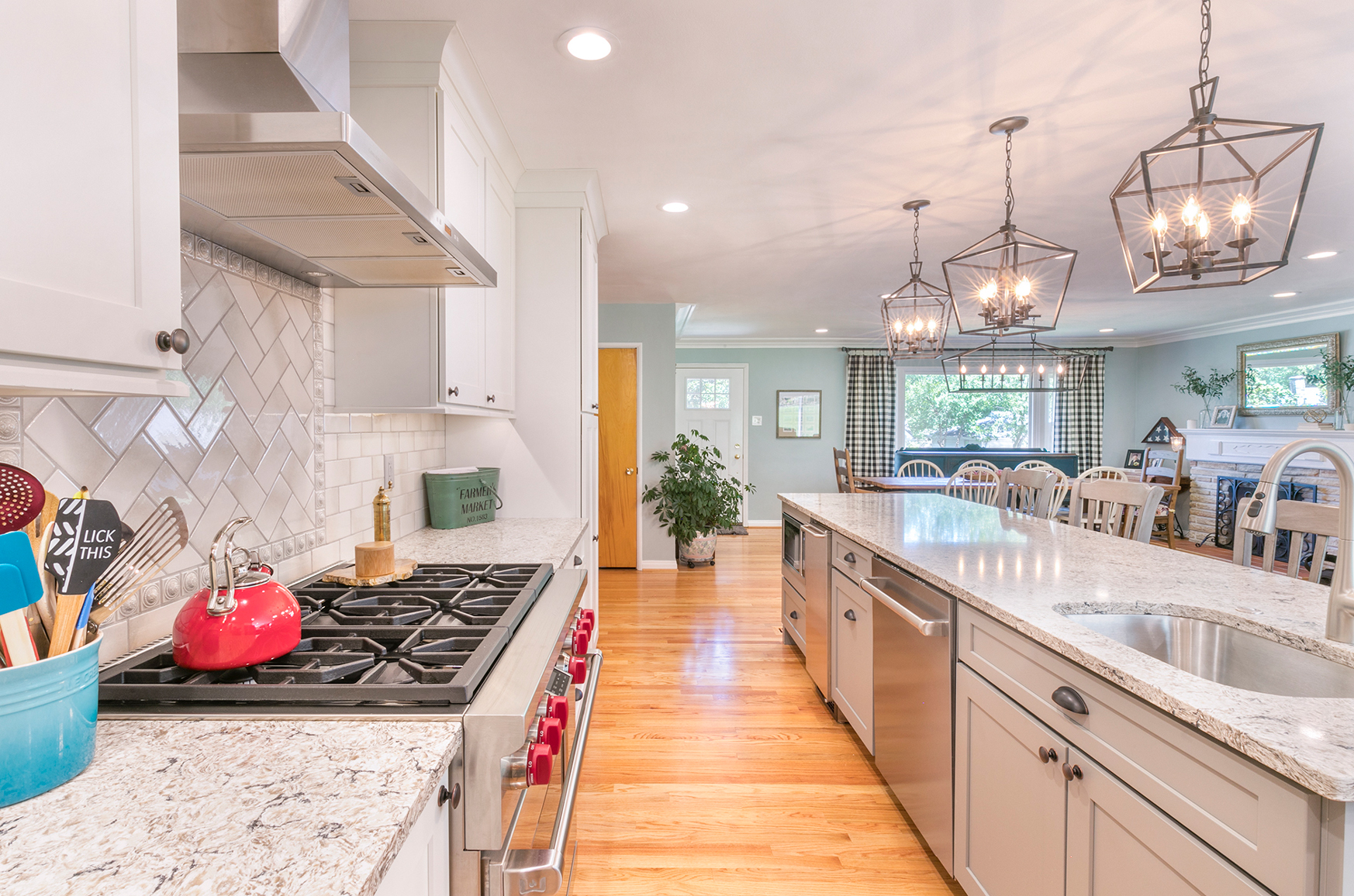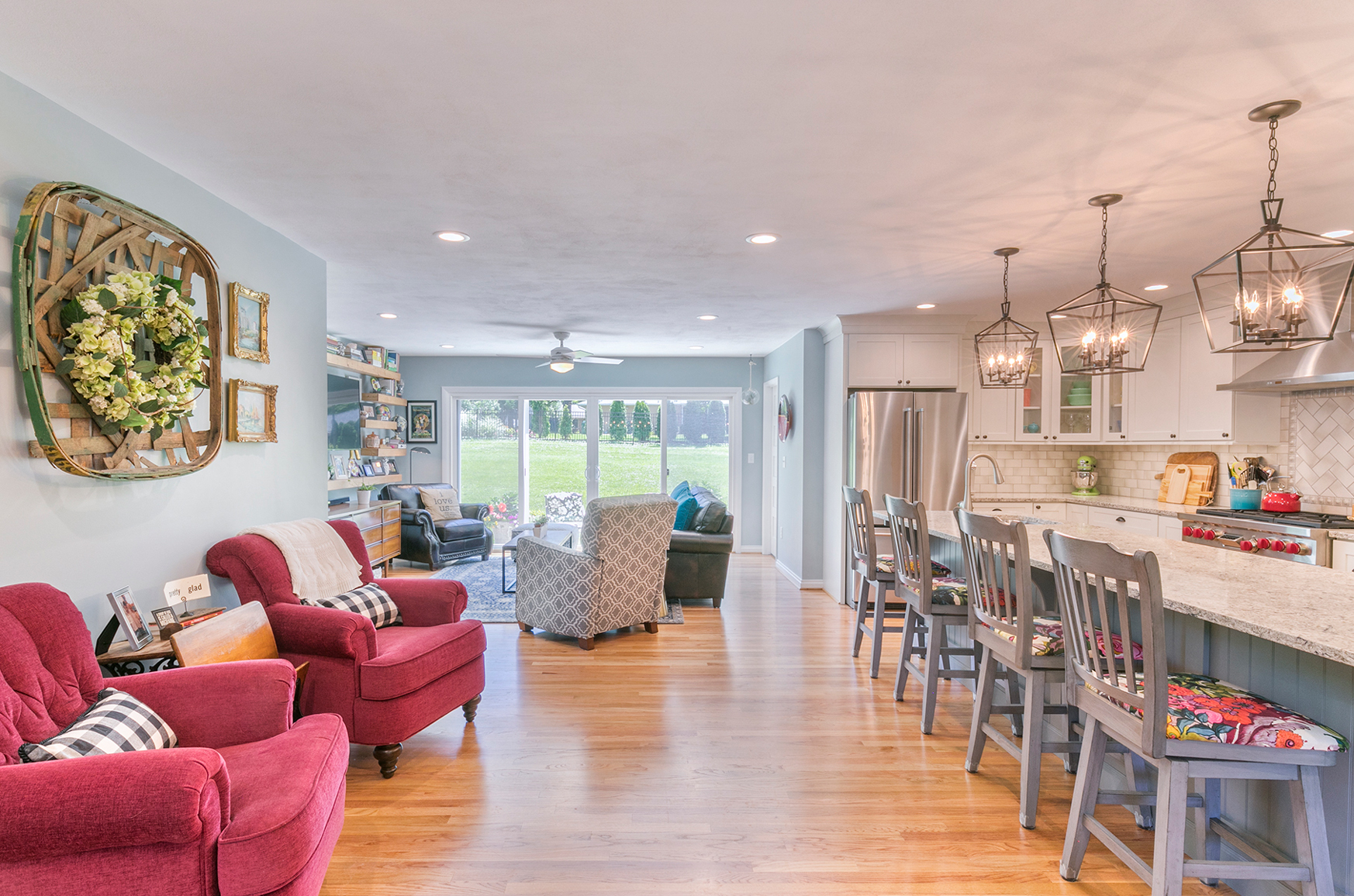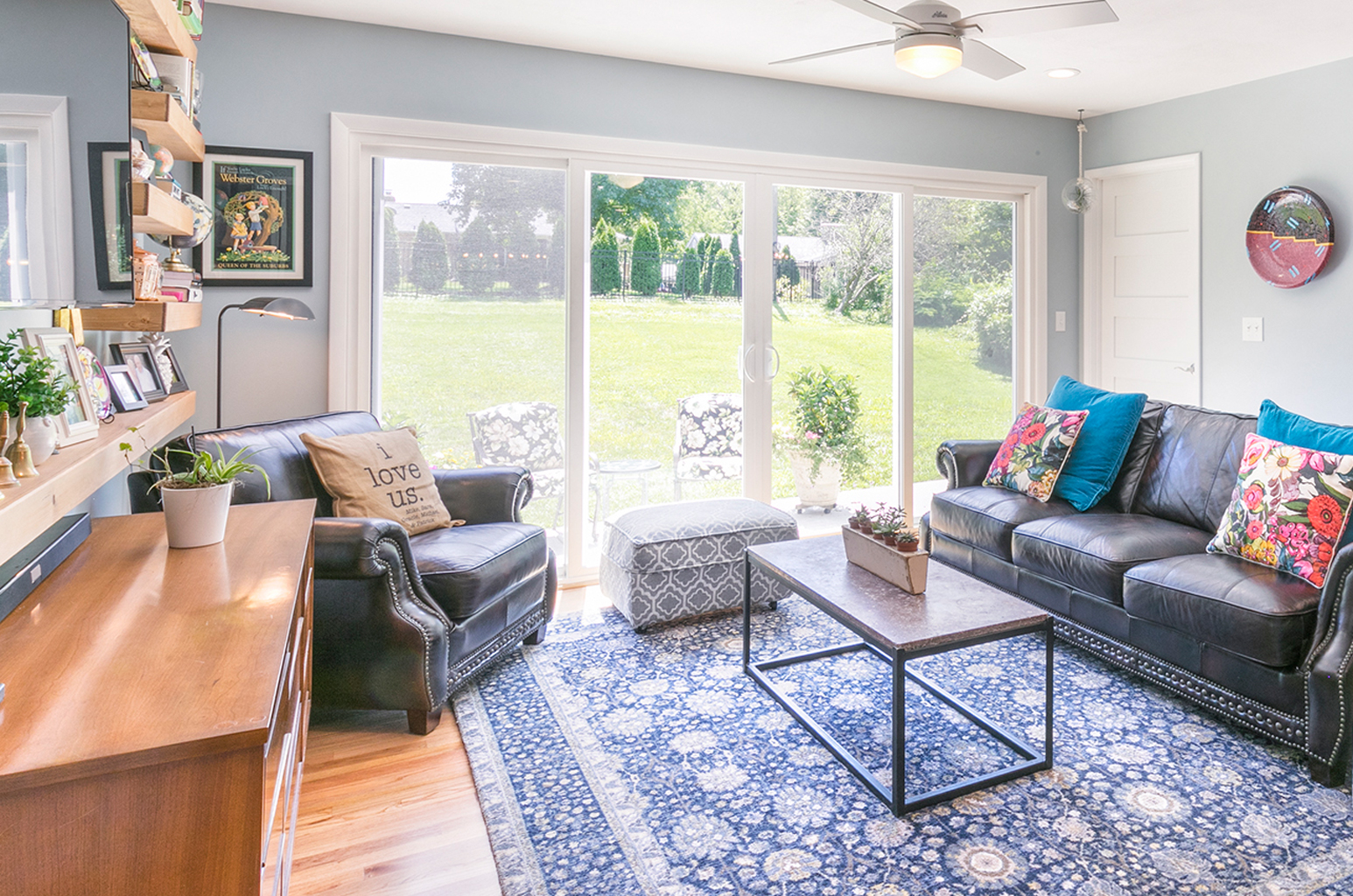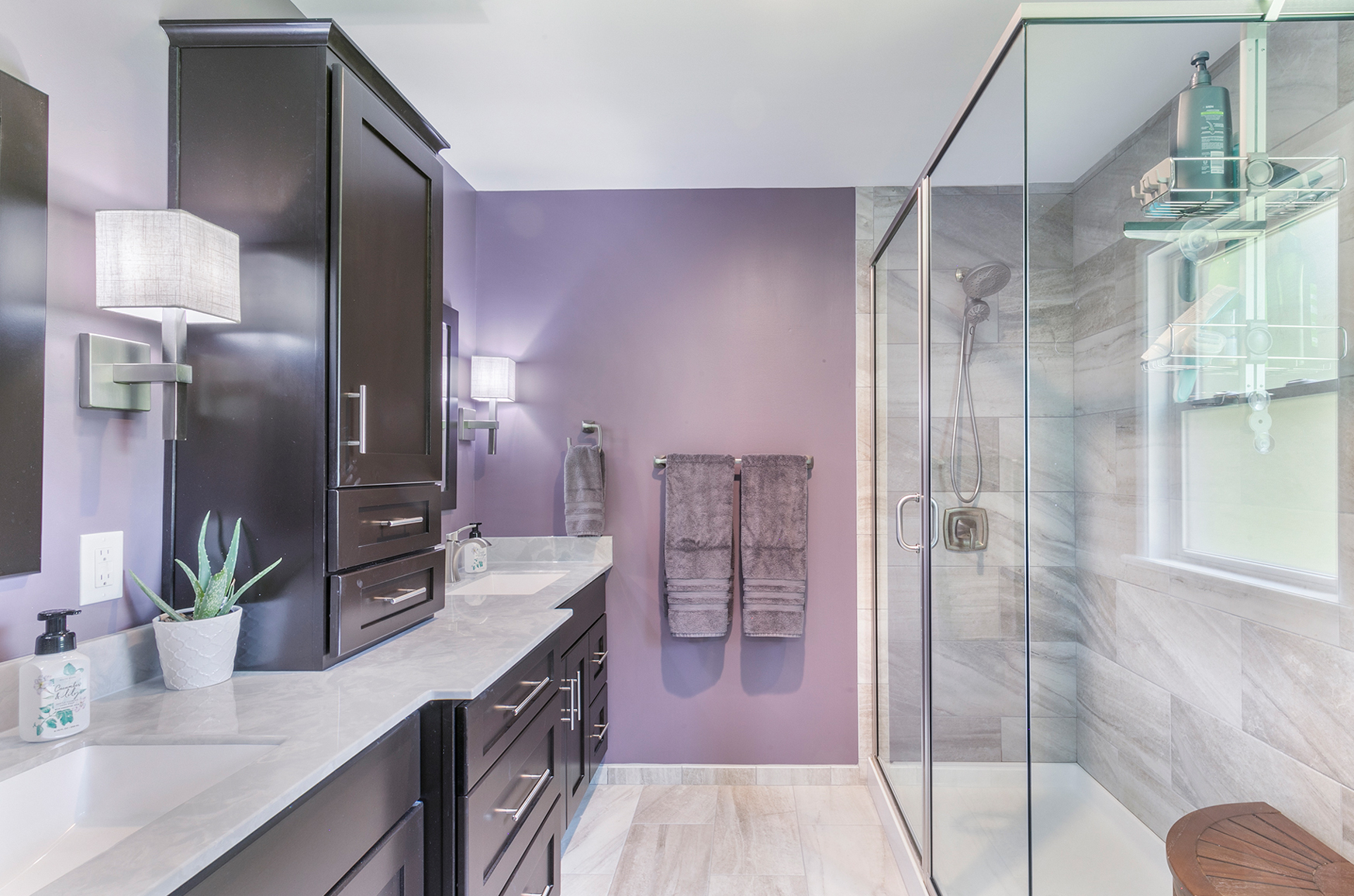 Kitchen & Living Transformation
This comprehensive remodel project involved significant structural changes, including wall removal, staircase relocation, and a rear expansion. The goal was to transition from a small, enclosed kitchen to a spacious open concept area, encompassing the kitchen, dining, and living spaces. This transformation was complemented by the addition of a main-floor laundry room, walk-in primary closet, and an upgraded primary bath. By repositioning the basement stairs and removing walls, the once-constrained layout was opened up to welcome a new living room with expansive glass doors that seamlessly connect with the patio and backyard. The project ended in a living area that merges with the kitchen and dining room, to form an inviting open concept space.
Our experience with Hercules Design Build was truly outstanding from start to finish. They transformed our home into a spacious, well-lit oasis with a dream kitchen, exceeding our expectations.
We can read a room.
But first, we need you to be an open book. We want to hear your thoughts and ideas. We want to know what frustrations you're experiencing with your living space. Where does it fall short? What do you love about it? We want to hear about your children and family. Is your family growing, or are you downsizing? What is your lifestyle? Are you homebodies? Do you enjoy entertaining? Is your style formal or casual? While listening, we observe, imagine, and generate ideas to fix what isn't working.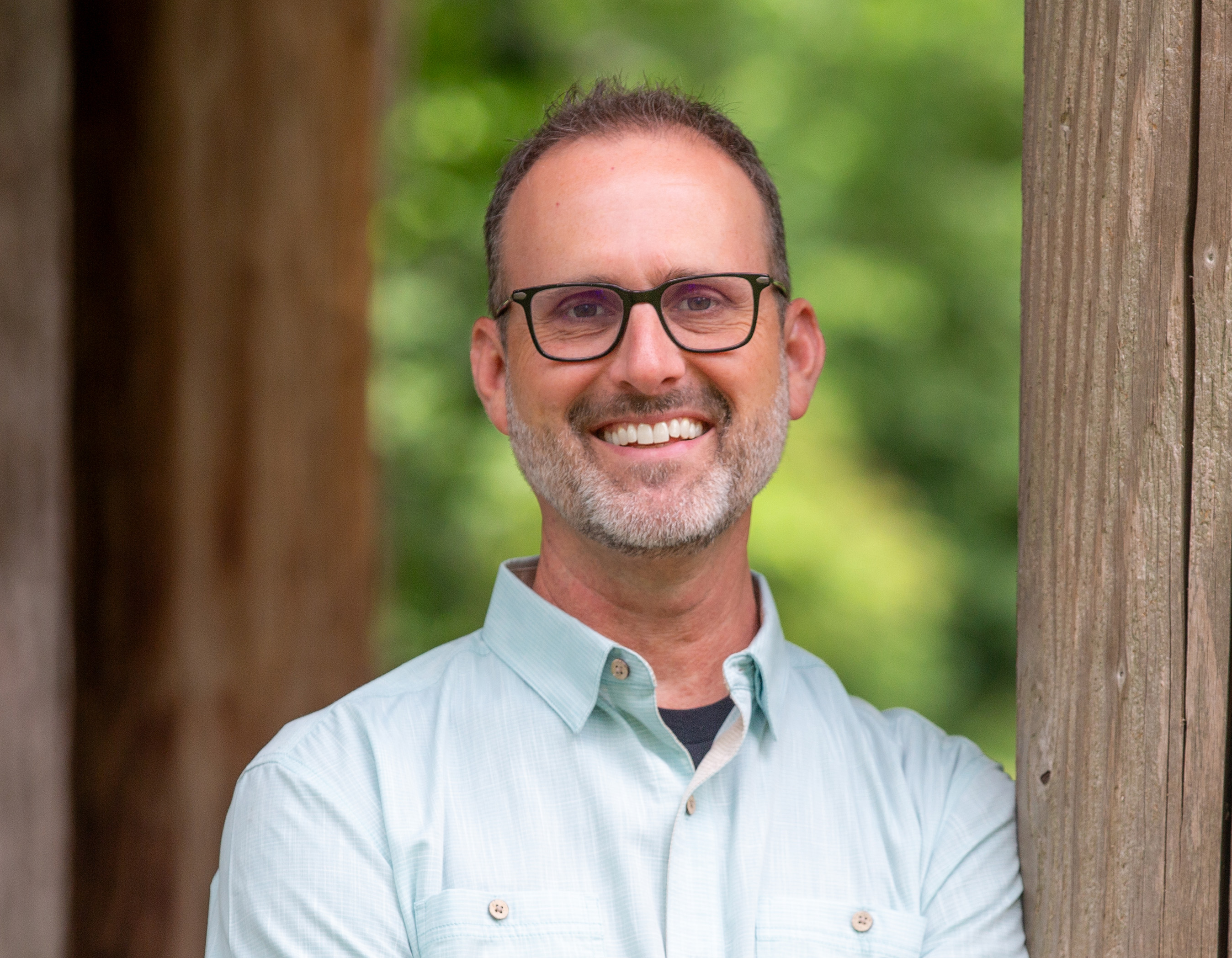 Let's make plans!